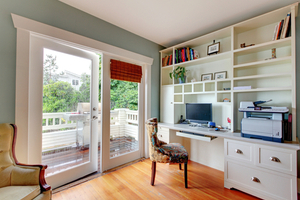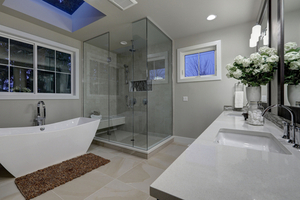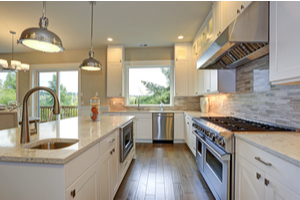 With interest rates at historical lows and more people teleworking, home refinancing and renovation of existing spaces is at an all time high. From the creation of home offices to the renovation of kitchens, baths, bedrooms, and more, dedicated and reliable residential services are in high demand.
As a licensed general contractor, Perillo Construction, Inc. is the team you can trust with your home's renovation and residential construction services. Whatever your plan for home renovation or construction, the experienced team at Perillo can manage all aspects of your project – large or small – meaning less stress and exceptional results from homeowners making the investment in home renovation.
Homeowners, like you, can count on the Perillo team for successful completion of your home renovation services, keeping you informed every step of the way. The experienced team, as licensed general contractors, promise exceptional planning, valuable insight, and quality construction delivered on time and within your budget. Whatever your desired project, from home office to kitchen remodel to full-home renovation, Perillo delivers quality workmanship and materials with expertise you can trust.
The Benefits of Perillo Construction Home Renovation Services:
Understanding and Addressing Your Renovation Goals
Consultation and Planning to Deliver the Desired Outcome
Ongoing Communication and Attention to Detail Designed to Avoid Common Oversights and Save You Time and Money Along the Way
Select Architects, Engineers, Designers, and Contractors Best Suited for Your Project
Onsite Supervision of Subcontractors
Trending Now: Creating Home Offices for Aesthetics and Productivity
While statistics vary, there is no doubt that teleworking is becoming more and more the norm. According to the U.S. Bureau of Labor Statistics, more than 26 million Americans now work from home, and the number continues to grow. For those who have made the transition to working from home, aka teleworking or telecommuting, the biggest need at home is office space. The Perillo Construction team understands and is ready to help you transform your existing home office or spare room into an incredible, functional, productive office space designed exclusively to meet your needs. From custom shelving and storage, built-in custom cabinetry, flooring, lighting, electrical and wire management, and more, the professionals at Perillo Construction deliver exactly what you require to accomplish your work goals while ensuring your home retains its value.
Dedicated and Reliable Residential Services from a Team You Can Trust
Plus, Perillo promises attention to detail from building codes to safety regulations,  energy efficiency to sustainability, and more. At Perillo Construction, you will find the experienced, trusted team you can count on to execute your residential services project with integrity, quality, and efficiency.